Aggressive
Determined
Accessible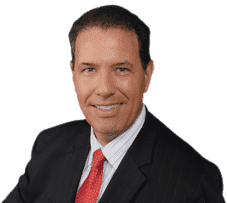 Most Recent Youtube Videos
Personal Injury Videos
Why should I hire Robert Gluck as my personal injury lawyer?
View Video
If I am injured on someone else's property are they automatically responsible for my injuries?
View Video
Why is it important to hire a personal injury lawyer with trial experience?
View Video
What do State Farm, Geico, Allstate, liberty mutual, travelers and progressive insurance companies all have in common when it comes to personal injury cases?
View Video
Criminal Defense Videos
Why is it important to hire a lawyer right away if I am arrested in Florida?
View Video
What can a lawyer do for me if I am facing state prison time on the sentencing guidelines scoresheet in Florida?
View Video
Does it make a difference if the lawyer I hire to represent me in a criminal case is a former prosecutor or not?
View Video
Do I still need a lawyer to represent me in my criminal defense case in Florida if the state attorney's office offers me a withhold of adjudication or some other punishment that does not involve jail time?
View Video
Marchman Act Videos
What is Florida's Marchman Act and how can it be used to force my loved one into detoxification or treatment due to a drug or alcohol addiction?
View Video
Why do I need a lawyer for my Florida Marchman act case? Can't I just fill out the blank forms from the clerk's office and file them on my own?
View Video
Why should our family hire ROBERT GLUCK as our Marchman act attorney?
View Video